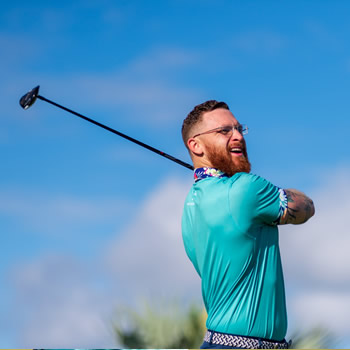 Hint- It's not Because their Back Hurts…
Chiropractic has been around since 1895 but it has taken over 100 years for professional athletes to catch on to the big idea of Chiropractic. Until fairly recently, chiropractors have mostly been shunned from the team of health professionals caring for pro athletes of all descriptions. It was primarily dogmatic medical and political reasons that left some athletes having to visit their favorite chiropractor on the sly. Very slowly chiropractors have been added as part of the multi-disciplinary crew helping athletes get the best out of their body and performance.
Why do three quarters of all pro golfers get regular adjustments? While pain relief may be part of it, most get adjustments because they want to get the most out of their body. Golf can be a game of millimeters separating a champion from 2nd place. Chiropractic has been demonstrated to improve recovery time from exercise, flexibility, coordination as well as power and strength. The video below reviews a small study showing how golfers drives had improved with only a few chiropractic adjustments.
Whether you are a professional athlete or weekend warrior, chiropractic can help you perform at your best in the sporting arena. Or you may simply be an industrial athlete that needs to show up to the work site everyday to earn a living. Regardless, chiropractic can enable you to get more out of your day and out of your body.