About Us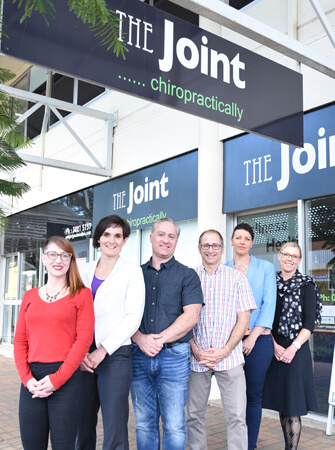 The Joint Chiropractically has been under the ownership of Dr Jeff Yadolsky (Chiropractor) since 2013. We have had the honor of serving Cleveland and surrounding areas for several years. From the time we opened, we have been committed to helping patients of all ages easily access the health care they deserve. Today, we continue to offer our community healing and wellness. We do this through quality chiropractic care and positive lifestyle choices.
Our Mission
Turning our community on to the wonders of chiropractic and promoting positive lifestyle choices for our chiropractic family to enhance their health and life.
We are here for you! Dr Jeff and the staff at The Joint Chiropractically want nothing more than to see you achieve your ultimate health goals. With our help, your chiropractic journey can end in health and happiness like never before.
A Family Community
The Joint Chiropractically is passionate about allowing the central nervous system to communicate freely with the rest of the body. That being said, if you have a spine – we welcome you to join our practice! People of all ages, conditions, and lifestyles can benefit from chiropractic care and the other natural therapies we offer. Whether you are suffering from minimal discomfort or immense pain, you have a place with us. We are a family community, and we cannot wait for you to become a part of it!
Care for All Ages and Lifestyles
Believe it or not, chiropractic care can fit seamlessly into almost any lifestyle. Each plan of care is unique to the individual. Type and frequency of care vary greatly from person to person. Fortunately, chiropractic care is flexible! Dr Jeff is prepared to work with you to determine a course of action that complements your daily routine.
Schedule Your Appointment!
Why wait to feel good? Learn more about what our practice has to offer your overall health! Our practice is on your side, ready to help you live well through natural means. Contact us to schedule your appointment today!
CONTACT US
---
About The Joint Chiropractically | (07) 3821 3103