Meet the Staff
Our friendly and caring team of healthcare professionals are passionate about helping practice members enjoy optimal health and function and to be free of discomfort. We'd like you to get to know them better.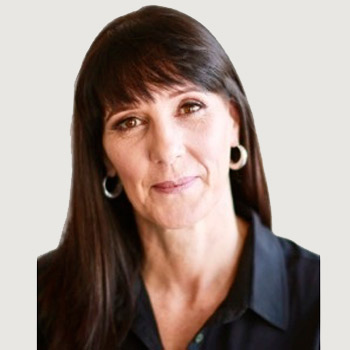 Dr Annie Crick, Chiropractor
From childhood, Dr Annie has experienced the benefits of chiropractic care. "Following a back injury, doctors had told my father he would never play sport again and would be lucky to walk without pain. Fortunately, he discovered chiropractic, and after receiving chiropractic adjustments, went on to live a normal active life again." Dr Annie's dad then took the whole family to a chiropractor and incorporated chiropractic care as a core part of their health care.
Dr Annie earned a B.Sc. Science (Anatomy) from the University of NSW (Sydney) and a B App.Sc. (Chiropractic) from P.I.T now R.M.I.T (Melbourne). She graduated in 1991 with her chiropractic degree.
She looks forward to exploring new and various chiropractic techniques through continuing education. Dr Annie has a particular interest in functional neurology and neuroplasticity both in adults and children.
Dr Annie is thorough and attentive in establishing patients' health concerns. She also provides honest reporting and feedback of current spine health conditions and progress.
What she finds most fulfilling about being a chiropractor is to be part of and witness the transition in people whose lives are affected by pain, stress, and less than optimal health, to become healthier, functional, vibrant human beings.
It is just as amazing to see them continue to stay well and make healthy lifestyle choices to be the best versions of themselves they can be, by incorporating chiropractic into their health care."
Outside the practice, Dr Annie enjoys spending time with her husband. Married for over 30 years, they like to walk along the local waterfront, visit new people and places (when it's allowed again) and enjoy good food and wine with good friends.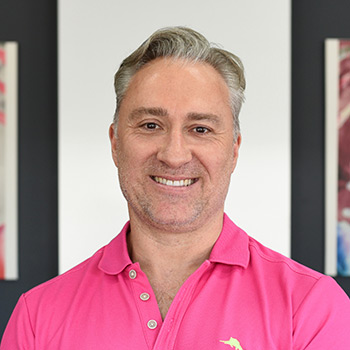 Alexander Oxford, CEO Postural Facilitation
Alexander founded Spinopractic Massage utilising deep tissue mobilisation because it was getting results. "I have been involved in bodywork since the age of 12 when my back was debilitated. Ever since that time, I was interested in what was getting results. The more I researched and tested techniques the more I found that going into deep fascia was getting the best results."
To prepare for his career in massage, Alexander earned a Diploma of Remedial massage in 1993 and an Advanced Diploma of NeuroSpinology in 2005. He is also a trainer in NLP and hypnosis. Alexander stays abreast of the latest in the field of massage by regularly taking professional development courses. He is passionate about learning more and more each day.
For Alexander, the most gratifying aspect of his role is helping people.
I know how much it changed my life; I wanted to give back that gift."
His passion extends in teaching others to become a Master Practitioner of Spinopractic Massage.
When he's not working, Alexander enjoys being with his daughter and his partner. He also likes going to the gym and working out with weights. His other favourite thing to do is going to the movies.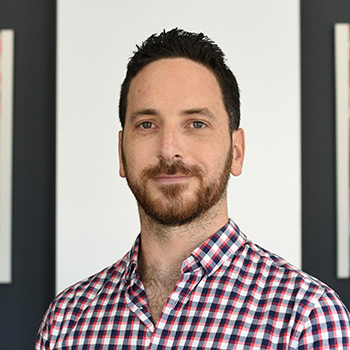 Luke Sparrow, Remedial Massage Therapist
Luke joins the The Joint Chiropractically team with a passion for educating his patients. He himself finds the relationship between the body and mind to be a source of fascination, which continues to motivate him every day to provide the best possible care.
In addition to providing patients with relief and relaxation, Luke hopes to inspire them to gain a better understanding of how their body works and why massage can help.
Outside of the practice, Luke enjoys playing ice hockey and surfing, as well as skateboarding. Get to know more about him when you book your next visit.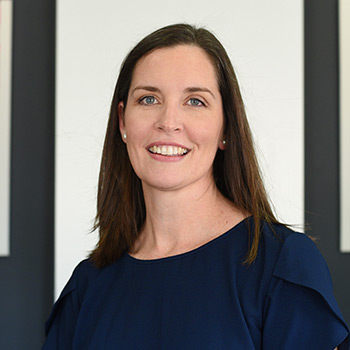 Anna, Chiropractic Assistant
Throughout her life, Anna has been interested in health and caring for people. After working almost 10 years in the hospital as a nurse, she wanted to shift from an environment where medical solutions were the only options given.
I wanted to be part of something that could help prevent people from needing medication or surgery. Having benefited from chiropractic care myself, I knew this wouldn't be just a job, but something I believe in."
For Anna, the most fulfilling aspect of being a CA is witnessing the changes in our patients over time and hearing how chiropractic has benefited them.
When she's not at the practice, Anna is passionate about faith, food, fun and fellowship! She likes to spend time with family and friends, having meals together, and camping in the bush or at the beach. She also stays active by going for bush walks and swimming.
Married with two grown children, Anna also has a scruffy little dog named Max. She enjoys listening to all kinds of music, but particularly something she can sing along to and have a bit of a boogie!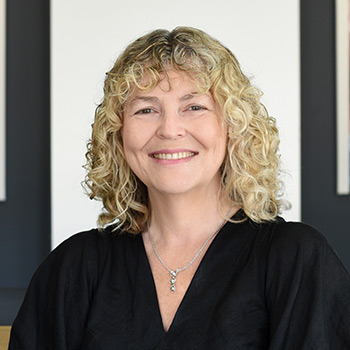 Tanya, Chiropractic Assistant
After being in the health field for 30 years, Tanya was seeking a career change. "I wanted to work in an area that promotes health and focuses on clients' overall health and well-being."
As a CA, Tanya finds it extremely rewarding to see the difference in how excellent spine health impacts a person's life. "I see clients improve physically which in turn has a significant positive impact on their psychological well-being. It's wonderful to see clients walk out with a smile on their face and a bounce in their step."
When she's not at the practice, Tanya loves looking after her beautiful fur baby. She also enjoys cooking, reading, sewing, listening to music and watching movies.

Book an Appointment
Discover how natural and noninvasive chiropractic care may be able to help you. Contact us today to schedule a convenient appointment!
CONTACT US
---
The Joint Chiropractically Staff | (07) 3821 3103