Help Friends & Family Discover Chiropractic Care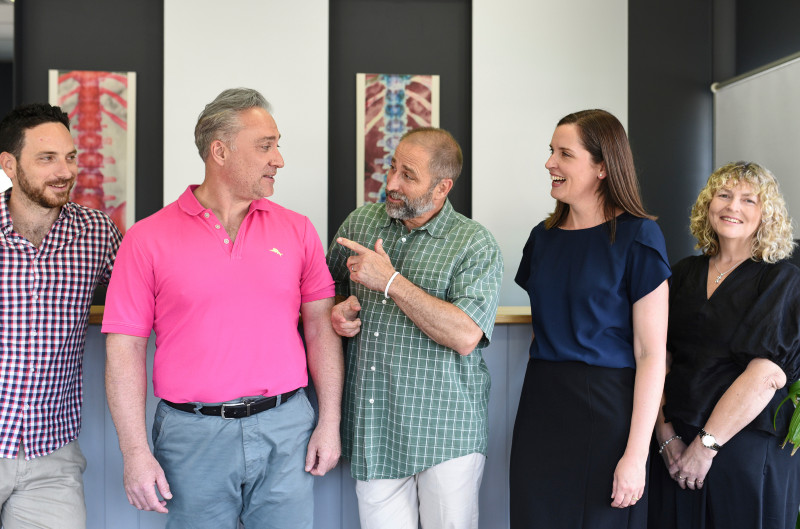 Since November, 30 2015, The Joint Chiropractically has been under the ownership of Dr Jeff Yadolsky (Chiropractor). From the time we opened our doors, we have been committed to helping patients of all ages achieve their health goals with natural chiropractic care!
Celebrating Six Years at our Current Location
In honour of this landmark we're holding our famous Family and Friends celebration. We want your loved ones to discover the difference chiropractic care may make in their health and life so we have a limited time offer for new patients – and you have the CHANCE TO WIN some terrific prizes when you refer a patient for a visit!
---
Our practice is featuring the following offer for Family and Friends of existing patients between Monday 29 November and Saturday 11 December.
The $21 offer includes the following:
• Full spinal exam to uncover the health and function of your spine
• X-rays (only if required)
• Your first chiropractic adjustment
Please note that a full report of findings will also be provided to the patient on a follow-up visit, including recommendations for care.
You will even get a deep tissue massage at no added expense!
How to Claim This Offer
To take advantage of the offer, family and friends simply need to schedule an appointment between Monday Nov 29 and Saturday Dec 11.
The new patient should mention who referred them, as each referral earns the existing patient an entry into a draw.
Refer to Win!
For every referral an existing patient provides (a new patient must attend the appointment between 29 November – 11 December), the referee will get one entry in the draw to win a terrific prize! The winner can choose between a contoured chiropractic pillow or a suite of supplements.
Plus! The person who refers the most new patients who book appointments between 29 November and 11 December will receive 6 complimentary adjustments to say thank you.
CONTACT US
---
Special Offer | (07) 3821 3103